Gotta credit Gene Simmons of Kiss who inspired me to learn how to play the bass guitar at a young age. I didn't even know what a bass guitar was until I found myself intensely curious about the make-up, costume, and antics of the weird rocker with the freakishly long tongue. In grade school, I decided to pivot from playing piano and violin to learning how to play this amplified, low end — sonic register, not cost 🙂 — instrument that Gene played. I took a few lessons on a borrowed bass, until I found a classified ad of a local used black/white '73 Fender Jazz bass for sale for around $150. The amp was also under $200. I gladly traded in my life savings at that point for a chance to have my own bass.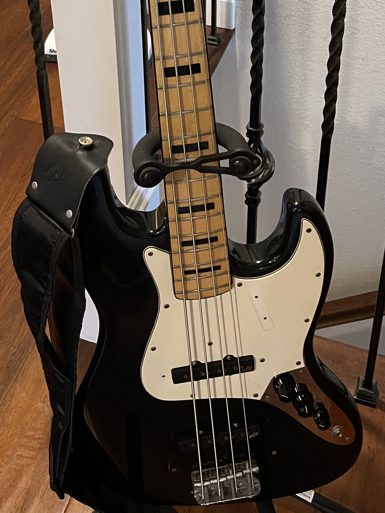 I started playing in elementary school and joined bands in junior high and high school. Our Olympia High School jazz band even got the chance to play at a regional competition in Reno Nevada. I'll never forget this trip because, it also involved my first flight on a jet aircraft: SEA – SFO on PSA airlines.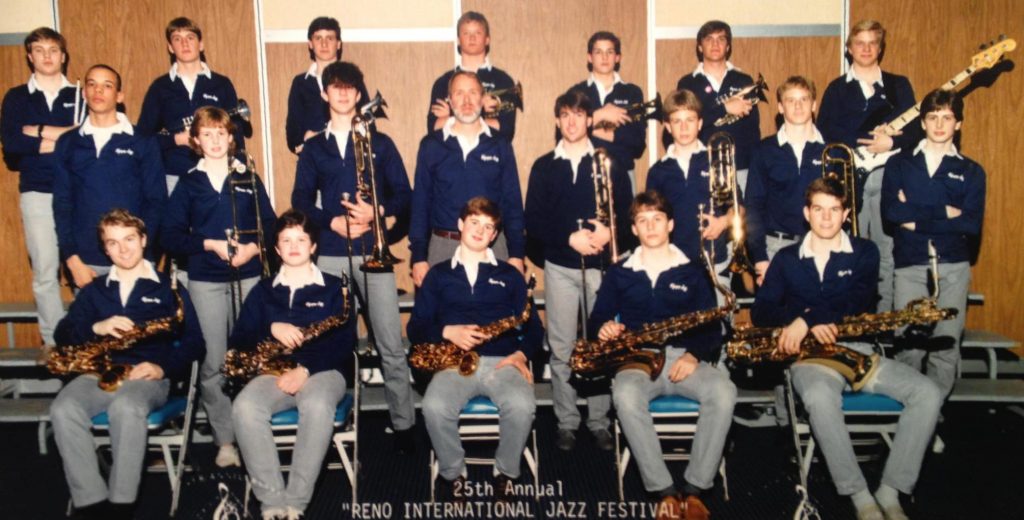 Not long after this photo was taken, I put my bass in its case and it stayed there for decades. I barely touched it in college and never touched it after.
Until the COVID pandemic…
This past winter, Gemma expressed an interest in learning to play the guitar. That inspired me to dust off the old Fender Jazz and relearn how to play it with the hope that we might be able to jam together.
We've done a few jam sessions and I hope we'll do more. Meanwhile, I've been practicing to play along with some songs with fun bass lines. Here are a few of my favorites:
September
Money For Nothing
Invisible Touch
I guess I'm feeling the bug bite me again after all these years. Just a few weeks ago, I splurged on a new bass.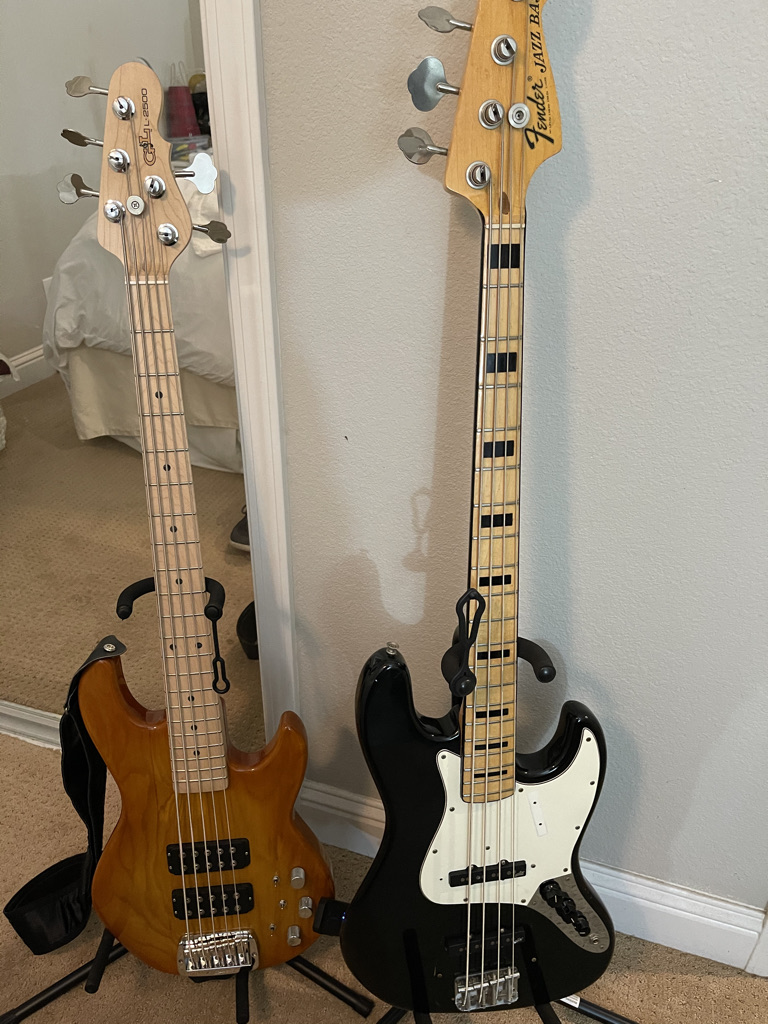 It's a G&L L-2500, which I have started referring to as my "5-string Quarantine Challenge". That one extra string adds a whole new level of complexity. But I'm having fun trying to get the hang of it.
Sledgehammer
Sit Next To Me
It's My Life
My wife says that she thinks I'm going through a midlife crisis. I told her to count her blessings. "At least I'm not out driving convertibles and chasing blondes!"