Congratulations to these students who put in a ton of time and effort. On May 30th, they completed a 6-month intensive course on web development.
I'm calling this group my cohort #4. During this cohort, I was asked to take over another cohort that was about 75% complete with their curriculum. I wasn't able to be there for their graduation, so I never got a photo of that group.
Will I be teaching another one? Well, when you get cards at the end of class like this…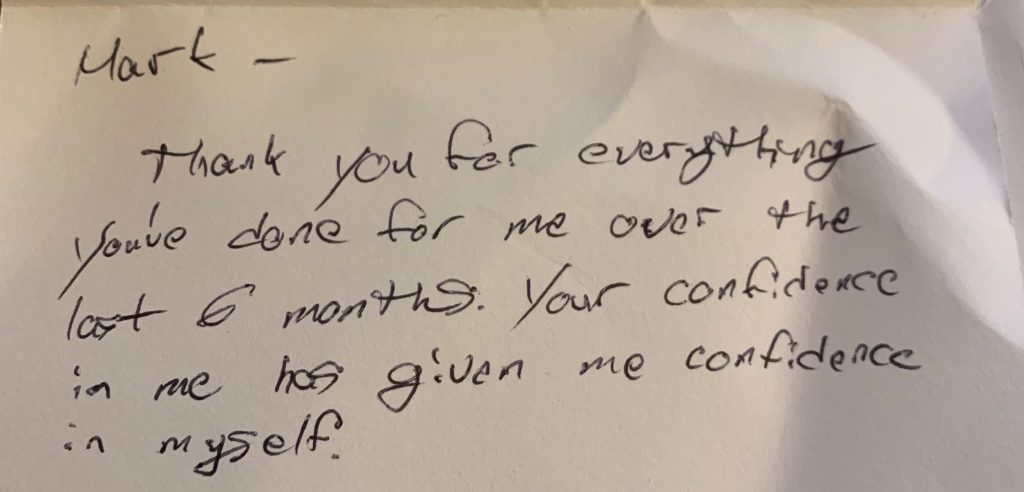 Makes it very hard to say "no"!